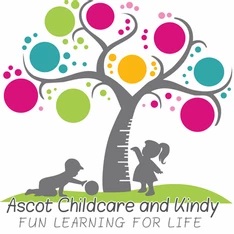 Ascot Childcare & Kindy is a private, family owned, early childhood, long day care centre located in the prestigious Brisbane suburb of Ascot. They provide a state of the art facility which includes natural playscapes, real grass and trees, fresh air and sunshine. Ascot Childcare & Kindy offers a dynamic and exciting developmental, play based program for children aged 0 – 5 years. Their philosophy is designed around the early years being the most influential in a child's life and that quality care and positive learning opportunities are vitally important for all children. Ascot Childcare and Kindy is purpose-built to bring joy through active play in gorgeous settings.
Their commitment to quality extends beyond their core service of early childhood learning and has also been applied when choosing Solar Hybrids as the installer of their high quality Solar System. Due to their commitment to upholding the highest level of safety standards and quality, Ascot Childcare and Kindy opted for a SolarEdge Optimiser based system. The DC optimisers attached to each panel not only provides a higher level of performance over the long term and ability to identify any problems immediately but also has the added benefit of providing a greater level of safety with the rapid shutdown function to a safe level of DC Voltage.
The system is comprised of 73 Hanwha Q Cells solar panels which, are connected via 73 SolarEdge DC Optimisers and 1 x SolarEdge 3-Phase inverter. The Optimisers are small electronic devices installed beneath each solar panel that enable panel-level monitoring and ensures each module panel is continually kept at maximum power point. Electricity losses due to mismatch, panel degradation or partial shading conditions are also kept to a minimum through the use of SolarEdge Optimisers. Additionally, and as mentioned briefly above this SolarEdge system also provides a superior level of safety. The DC-DC optimisers revert to 'extra low voltage' when the system is switched off during daylight hours. If an accident occurs, the system will automatically isolate to safe mode once the communications link is breached or the system is shutdown. This allows firefighters to operate safely and use water to push back a flame front.
The Solar Hybrids team designed the system, procured the components, and project-managed the build from start to finish, ensuring a safe and successful implementation of the highest quality system with minimal disruption to Ascot Childcare and Kindy's day to day operations.
A year on this is what the owner had to say;
'Last year we installed a commercial Solar system at a childcare centre at Ascot and we found the team at Solar Hybrids to be fantastic. They kept us informed with progress, did all the necessary paperwork with our our current electricity provider and we are extremely happy with the system. Our electricity was costing about $800 per month on average and we haven't paid anything since we installed the Solar Hybrids system. We are actually now in credit. I wish i had done this years ago. Can highly recommend Craig and his team.'
For more Testimonials please read our Google Reviews here.
If you're a business and considering a Solar Power project today please contact us for a free feasibility offer to see how much you could save on your energy costs.