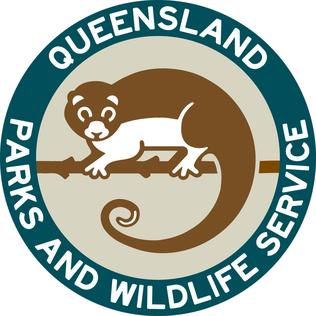 In 2019 the Queensland Government undertook a comprehensive energy field audit on all National Park Ranger Bases across the State which had ageing Remote Area Power Systems (RAPS) with renewable energy sources. This project was commissioned by the Department of Environment and Science as part of the Queensland Parks and Wildlife Service's (QPWS) Turning the Parks Green strategy, which aims to transform QPWS into a leader in energy efficiency and carbon-neutral energy production. Through a rigorous and comprehensive tender process, SOLAR HYBRIDS was awarded the tender to conduct the field audit. The purpose of the audit was to provide a current overview of the energy usage at the bases and a condition report on the energy infrastructure that supports the bases' operations. This information was used to better quantify the energy production and usage and identify where both financial and carbon emissions savings could be made.
Over the course of these audits and analysis of the findings, SOLAR HYBRIDS identified several areas of opportunities for change that will allow QPWS to better manage their RAPS assets and ensure that the systems provide reliable power throughout their expected lives. SOLAR HYBRIDS adopted a risk-based framework considering safety and compliance issues to identify and prioritise areas for improvement and investment.
In 2020, QPWS began to implement some of the identified areas of improvement and investment, and in June SOLAR HYBRIDS was engaged to design and install replacement RAPS for several National Park Ranger Bases across the State: Dundubara on K'gari (Fraser Island), Diamantina & Welford to the west, and Lakefield & New Laura in FNQ. SOLAR HYBRIDS were chosen for our experience and qualifications as well as our proven resources and capabilities to achieve the work in such a small, nominated timeframe. The project involved a knowledge of cultural differences and the ability to work harmoniously with the indigenous community members at some sites.
These projects presented many challenges for the SOLAR HYBRIDS team, including the dangers of travel and work in harsh environments in very remote areas. Additional pressure for completion was imposed by the pending wet season for the two FNQ sites, as road access to these sites are cut off for several months every summer, and the devastating fires on Fraser Island imposed additional safety implications which led the team to delay deployment to the island until Jan 2021. Nonetheless, all systems were successfully commissioned without injuries or incidents by Feb 2021.
These Remote Area Power Systems not only provide essential energy needs to the rangers and their families, but also enable many safety critical services such as water purification, irrigation, plumbing and fire-fighting equipment. As such, these RAPS have been designed and installed as state-of-the-art, and come equipped with an on-line monitoring and control portal, allowing QPWS staff and contractors to remotely monitor and control the performance of the system and its individual renewable energy components. A number of additional features have been installed to ensure fault redundancy, system reliability and longevity, including a mixture of AC and DC coupled solar, and fault alarms for the systems' air conditioners and backup diesel generators.
The products used ranged from the high quality Australian made Tindo solar panels, Australian made Selectronic inverter chargers, and European made batteries including Lithium batteries from Cegasa and sealed lead-acid gel batteries from Sonnenschein, the inventor of the gel battery in 1957.
Considering a highly reliable off-grid solar system for your organisation, business, farm, or home? Contact us today and let the experts design and build your ideal system. Get off the grid today!