For our string inverter range of grid-tie inverters, SOLAR HYBRIDS only offers the following two brands, which are both commonly renown as the industry benchmark for quality:
SMA

As a system technology specialist, SMA has been developing and distributing high-quality PV inverters and innovative technology for intelligent energy management for over 30 years. SMA's superior technology and service solutions for all photovoltaic applications offer users more efficiency and independence in meeting their energy needs.
State of the art real-time monitoring:
The impressive on-line monitoring of your system's performance shows real-time data along with historical data for almost every technical parameter you can think of
For further information and technical specifications of SMA inverters, visit their website at: www.sma-australia.com.au
ABB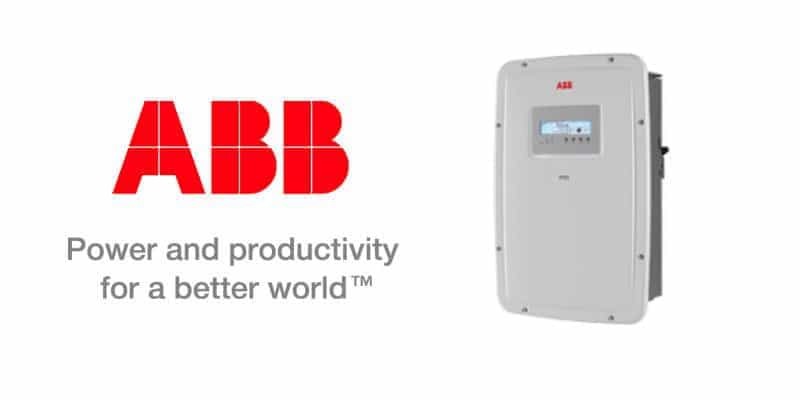 ABB offers one of the widest portfolio of solar inverters ranging from small single-phase and three-phase string inverters up to megawatt-sized central inverters. This extensive range of solar inverters is suitable for the smallest residential photovoltaic (PV) systems right up to multi-megawatt PV power plants. The offering is complemented by various monitoring solutions as well as a global service network to maximize the return on your investment.
ABB solar inverters utilize over 40 years of experience and advances made in inverter and power converter technology that have contributed to ABB becoming the world leader in frequency converters, and also one of the largest suppliers of wind turbine converters.
When it is time for you to specify a solar inverter for your PV project, ABB, as one of the world's leading power and automation technology companies, has very strong credentials to fulfil your requirements for years to come. This trust should help you to comfortably conclude that ABB is a truly bankable choice in solar inverters.
For further information and technical specifications of ABB inverters, visit their website here.