Located between Brisbane and the Gold Coast, Tangara Constructions is a family owned and operated boutique residential building company with over 25 years of experience in the residential construction industry. They specialise in sloping block builds and have a wealth of experience in all types of difficult sites and other construction challenges. Their exceptional hand-picked team of committed professionals ensures a high standard of attention and detail throughout every part of the build process.
Tangara Constructions has built a reputation around quality, trust and communication, and pride themselves on maintaining an excellent rapport with all their clients. Pride of workmanship, and drive to excel at all challenges is at the foundation of the Tangara Constructions ethos.
Reasons for choosing an LG Chem / SolarEdge solar hybrid system:
"When investigating options for a solar hybrid power system for this brand-new luxury home, we investigated the technical aspects of many different brands and technologies on the Australian market, and after much deliberation, we chose the LG Chem RESU battery coupled with LG solar panels and SolarEdge DC optimisers. The decisive factors for our choice were:
The LG brand is well-known for quality, safety, reliability, and with lengthy warranties from a long established & trusted giant global organisation
The LG Chem battery is extremely compact and sleek in design; a highly important factor when considering the opulent design of this modern stylish home
The added safety features of the SolarEdge DC optimiser system gives the home owner peace of mind, and the additional high-tech individual panel monitoring and optimisation complements the many other high-tech features in this modern home…
Solar Hybrids were chosen to design and install the system for their proven commercial experience, as they were required to install the system in many stages over many months, working closely with our other tradies to ensure a smooth and professional project delivery. Overall, we are very happy with the system and the quality workmanship delivered by Solar Hybrids. I would highly recommend the LG Chem SolarEdge solar hybrid system for any new home, and would also highly recommend Solar Hybrids in Brisbane for the design & installation."
Shane Dennien, Tangara Constructions, Qld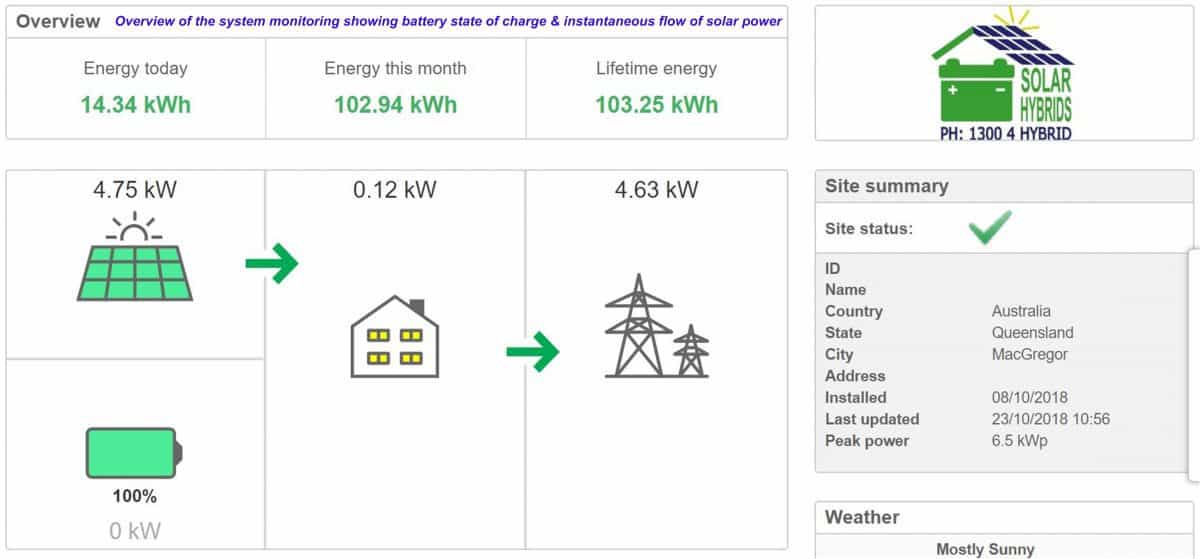 Above – Overview of the system monitoring showing battery state of charge & instantaneous flow of solar power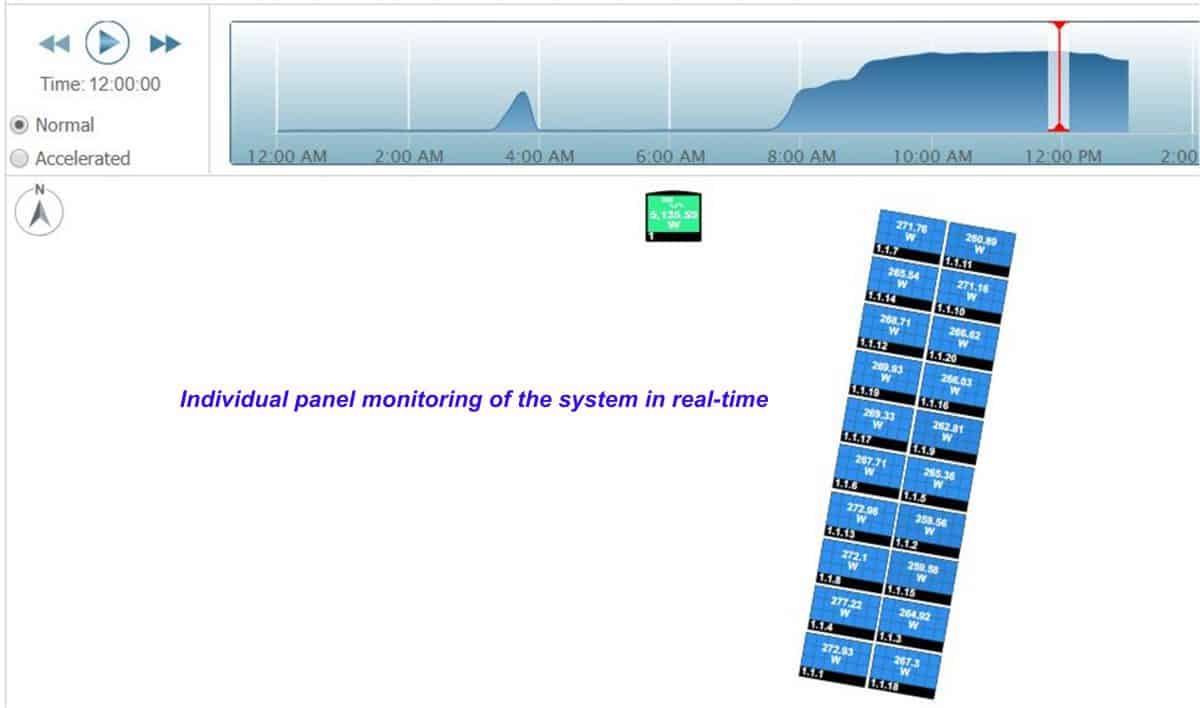 Above – Individual panel monitoring of the system in real-time
Considering building your luxury dream home? Check out Tangara Constructions here.
Considering a solar hybrid system for your home? Contact Solar Hybrids today and we can begin to build your system together.