SOLAR HYBRIDS offers the Enphase micro inverter solution package, which as an option, can incorporate the Enphase AC battery solutions. Ideal for homes and small businesses, the Enphase Energy Management System is truly state of the art. Enphase have been producing micro inverters longer than any other company in the world, with unrivalled reliability and features.
Watch the Enphase video to learn more about the complete Enphase Energy Management System.
Higher Production, best savings
Enphase microinverters are proven to produce more energy than other technologies
Microinverters operate independently, so each panel performs to its fullest. Once shaded or dirty panel won't affect the rest of the system
Burst technology lets microinverters produce more at dawn, dusk and in low-light conditions, for a longer solar day
More reliable
Because they function independently, microinverters are inherently more reliable. There's no single point of failure in a microinverter system. Plus, we're obsessive about quality, and our products reflect that:
If one panel goes down, the others won't go down with it.
Enphase microinverters undergo the most rigorous product testing in the industry.
We stand by our products with the industry's highest warranties.
Safer
Microinverters are safer than other inverter technologies.
An all-AC system means no high-voltage DC power on your roof.
Enphase Microinverters are commonly chosen for schools, since they meet even the strictest government safety requirements.
More cost-effective
In addition to the greater energy savings from higher production, Enphase microinverters are just a better long-term investment.
Enphase microinverters come with a 10-year warranty; string inverters need to be replaced at least once in the lifetime of the system.
Streamlined components make for quicker and less costly installations.
High-quality materials and remote problem-solving save money on repairs.
Check out some of our publicly view-able Enphase installations by clicking on the map below and selecting a site: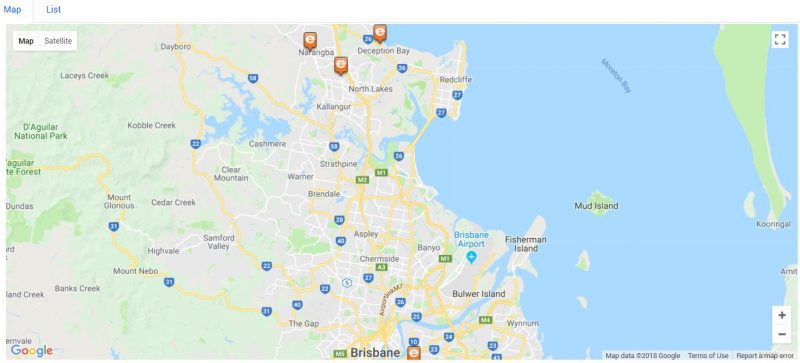 To learn more about Enphase microinverters visit their website at www.enphase.com/en-au
Click here if you would like to learn more about the Enphase AC battery for homes solution.
To learn more about the differences between microinverters and traditional solar systems click here: Microinverters & DC optimisers versus traditional DC solar system