The Dewpoint Group of companies are recognised as industry lead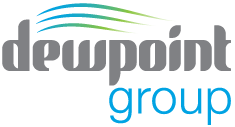 ers in the design and installation of air conditioning and mechanical service systems. Their services are used within a range of sectors including healthcare, education, laboratories, clean rooms, commercial office buildings and large residential buildings. Dewpoint has a reputation for delivering technically complex projects at the highest level of quality.
After a detailed consultation process Dewpoint decided to utilise the services of Solar Hybrids for their 34.5kW Solar Power system utilising the Hanwha backed Q Cells panels and SolarEdge Optimisers. The 100 Hanwha Q Cells solar panels are connected via 100 SolarEdge DC Optimisers to 1 x SolarEdge 3-Phase inverter. The Optimisers are small electronic devices installed beneath each solar panel that enable panel-level monitoring and ensures each module panel is continually kept at maximum power point. Electricity losses due to mismatch or partial shading conditions are also kept to a minimum through the use of SolarEdge Optimisers. Additionally, this SolarEdge system also provides a superior level of safety. The DC-DC optimisers revert to 'extra low voltage' when the system is switched off during daylight hours. If an accident occurs, the system will automatically isolate to safe mode once the communications link is breached or the system is shutdown. This allows firefighters to operate safely and use water to push back a flame front.
The Solar Hybrids in house team designed the system, procured the components, and project-managed the build from start to finish, ensuring a safe and successful implementation of the highest quality system with minimal disruption to Dewpoints operations.
If you are a business and considering a Solar Power project today, please contact us for a free feasibility offer to see how much you could save on your energy costs. You might be surprised!