For our large off-grid standalone solar power systems SOLAR HYBRIDS recommends lead-acid gel batteries from Sonnenschein in Germany, the inventor of the modern gel battery. These batteries have been used for many decades in the remote outback, and are well known for their durability and longeveity.
Undoubtedbly there are cheaper options available, but due to the extreme remoteness of many of our off-grid customers, neither SOLAR HYBRIDS nor our customers can afford to have any premature failures.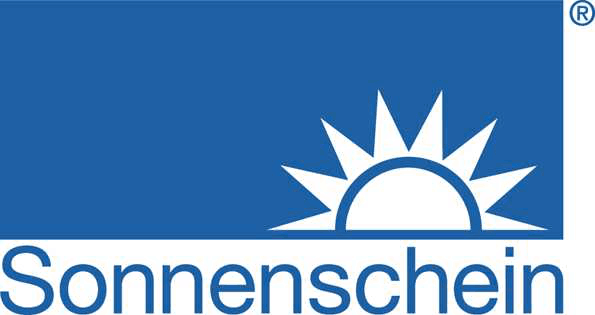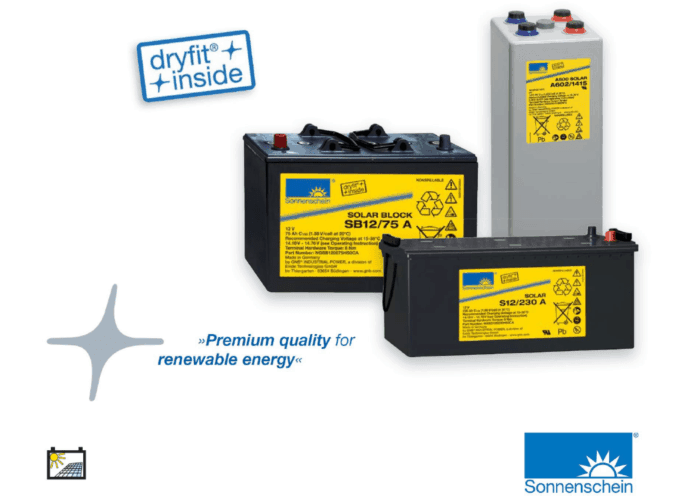 Your Benefits
Excellent cycling performance – 800 cycles at 60%
Depth of Discharge C10 (at 20 °C)
Dryfit Gel – VRLA technology
Lowest energy consumption – saving costs
Robust design – resilient in harsh conditions
Proof against deep discharge – greater long-term
energy delivery
Completely recyclable – low CO2
footprint
Click here to download the Sonnenschein datasheet for technical specifications of their full range of solar dryfit Gel batteries.