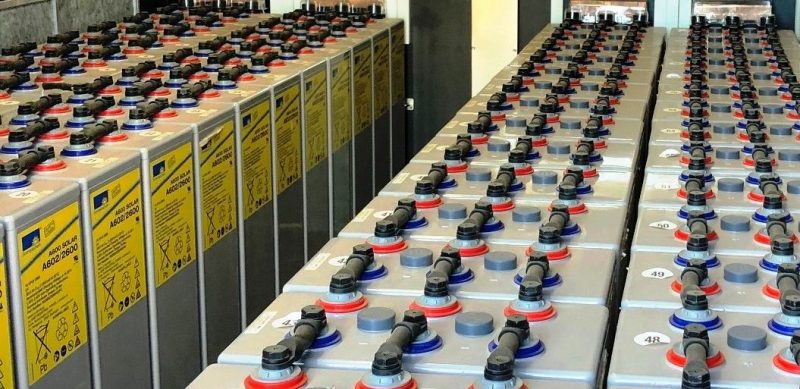 An Off grid solar power system, also known as a Stand Alone Power System or Solar Hybrid System, is a solar system which is not connected to an electricity grid, and is usually complemented by a diesel generator working harmoniously with the solar system and its associated battery bank. Simple, budget off-grid solar power systems require the user to manually start the generator when the batteries are low or when the user requires more power to the loads, and may also have a manual changeover switch to operate. More sophisticated systems are more user friendly, allowing the system parameters to be programmed or 'tailored' to suit the desired needs of the user, allowing for a more autonomous system which automatically starts the generator when required. These types of systems keep your batteries maintained at all times, ensuring optimum performance, reliability and longer battery life.
Why choose us?
Like us, all of our competitors claim that they are the most experienced in the industry and that their off-grid solar solutions are the most reliable on the market – even those who offer budget equipment. No company will admit they are mediocre and that their systems fail after only a couple of years. So how can you tell the real McCoy from the cowboys? This may seem daunting faced with the myriad of companies and technology options available, but one simple method is to check out an installer's Projects or Case Studies webpage. If they don't have one, that is concerning, and you should ask to see viable testimonials and photos of some of their off-grid work before proceeding further. If all they have to present is a plethora of small cheap systems and you are after a large reliable one, then alarm bells should be ringing. Basically, if what they show you doesn't impress you, then you should politely show them the door. There are many cheap unreliable devices in life that you can live with, without too many regrets; a cheap off-grid solar system that fails often in the dead of night is not one of them.
Here at SOLAR HYBRIDS we have designed and installed countless off-grid solar power systems from small private three bedroom homes to large outback communities and remote ranger bases for Government organisations. Check out some of our Off-grid solar systems Case Studies:
Off grid solar Case Studies
Our Off grid solar systems solutions
Many of our off grid solar power customers are in the remote outback, living on farming homesteads, ranger bases or remote communities. System reliability, safety, longevity and a high degree of autonomy are therefore critical elements in such systems, and as a result, we only offer sophisticated quality off-grid solar systems using only the highest quality proven equipment. This includes the award-winning Australian made Selectronic inverter / charger and German made Sonnenschein sealed gel batteries, the inventor of the sealed gel battery.
All of our off grid solar power systems come complete with superior on-line monitoring, fault redundancy and early warning systems, meaning that you are not alone; we are able to access your system remotely in the event that you need technical support. We are able to troubleshoot, fine tune and change system parameters such as generator start periods, and even start your generator remotely if needed. We are experts in this field and can implement additional autonomous measures to your liking to enable the most sophisticated and worry-free system; we can even have the system call your phone with a message saying your generator is not starting, or is low on fuel- the possibilities are endless! Few solar companies can offer you that level of engineering support!!!
Off Grid Solar Power Gallery